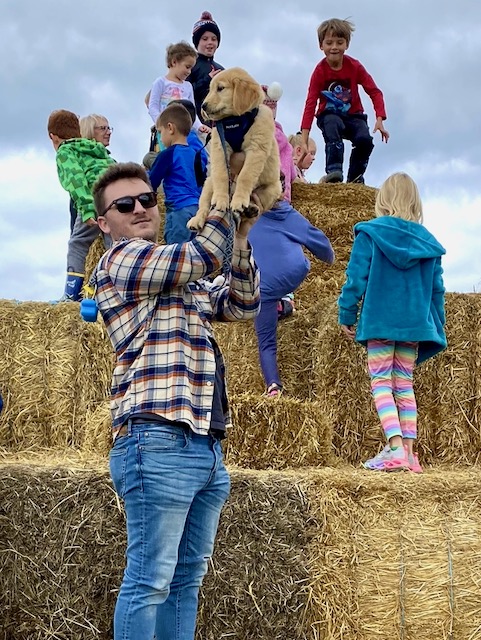 Dr. Tyler Dancause joined the Goldwyn and Boyland Team in December of
2020. Tyler graduated from SUNY Upstate Medical University in August of
2020 with his Doctorate in Physical Therapy, and in the Spring of 2017
from The College at Brockport, SUNY with a dual Bachelor's Degree in
Athletic Training and Kinesiology. Prior to joining the G&B team, Tyler
worked as an outreach Athletic Trainer for Brownstone Physical Therapy,
servicing multiple local high schools and Section V sporting events in
the Rochester area. Tyler additionally, worked in the athletic training
rooms of The College of Brockport and St. John Fisher College, and has
amassed countless hours of experience with on-field coverage, being a
part of the sports medicine staff for events such as the Division III
Men's Basketball Championships and the National Collegiate Gymnastics
Association National Championships.

Dr. Dancause also participated as a co-lecturer with Fellow of the APTA,
Dale Avers PT, DPT, PhD, for a continuing education presentation
entitled, "Athletic Training Strategies for Older Adults", highlighting
the current research for effective exercise strategies for the geriatric
population.

Since completing his education, Dr. Dancause's primary objective has
been treating and training athletes of all ages. His passion is
rehabilitating and training his athletes and patients with a holistic
approach in order to optimize their performance in their particular
sport, hobby, job, or daily activities. In addition to his clinical
responsibilities, Dr. Dancause serves as an Assistant Athletic Trainer
for the Homer Central School District Varsity Football Team, as well as
the Junior Head Athletic Trainer for the Cortland-Homer Golden Eagle
Hockey Team, servicing local high school students to improve performance
and prevent further and future injuries. Dr. Dancause also serves on the
sports medicine staff for both Section III and New York State
Championship games.

Dr. Dancause has received further training in the areas of the Selective
Functional Movement Assessment and Functional Movement Screen, the
Autonomic Awareness System, and Blomberg Rhythmic Movement Technique to
treat chronic pain, concussion, and autonomic nervous system
dysfunctions, as well as load management to assist with sports
performance.

When not on the field or in the clinic, Dr. Dancause enjoys spending
time with his friends, going to breweries, and watching sports. He is an
avid fan of Syracuse University athletics, and is an owner of the Green
Bay Packers! He loves trivia and fun facts, movies of all kinds, and is
always down for a concert, especially if it is Dave Matthews Band which
he has seen 14 times (and counting), or Foo Fighters.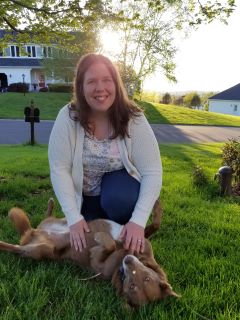 Amanda VanVolkinburg joined the Goldwyn and Boyland team in the fall of 2017. She graduated from SUNY at Buffalo in 2008 with her Doctorate in Physical Therapy. Her professional experience leading up to joining the G&B team includes working in the skilled nursing setting in the greater Binghamton area and traveling as a contract physical therapist with her college friend, primarily working in acute care settings in North Carolina, South Carolina and Albuquerque, NM. Most recently she worked in short term rehabilitation at the Centers of St. Camillus in Syracuse, NY. Amanda's time at St. Camillus led to new professional and personal roots being laid down in Central NY. Through them, Amanda came to form a relationship w/ G&B and was introduced to Associative Awareness Technique (AAT). This has led to a healing journey personally and an entirely new career path professionally.
Amanda has always been passionate about helping people and has the goal to help any human who walks through the door reset from trauma and set sail on a new path. Amanda greatly values the many nuances of the human experience and the impact from physical, emotional, mental, energetic and spiritual health. Her goal is to provide comfort, inspiration and direction to help you achieve your movement goals. Amanda's current professional interests and learning include AAT, Blomberg Rhythmic Movement Training, Tai Chi, women's health, and learning ways to help positively influence the central and autonomic nervous systems.
Amanda also finds joy in studying art, snuggling her pets, quoting movies and all things Harry Potter. She loves being a part of the G&B family and is excited to continue learning, growing and helping others.