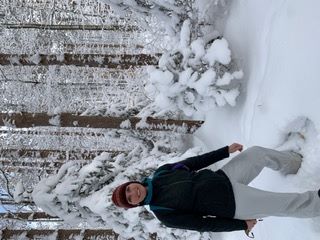 Susan Ives is a Physical Therapist Assistant who joined the Goldwyn & Boyland team in 2013 after graduating Summa Cum Laude from Onondaga Community College. She was a Physical Therapist Assistant A.A.S. Curriculum Honors student during her studies.
Her time spent at OCC started her journey to her second career as a PTA at Goldwyn &Boyland. Before this she was a certified athletic trainer who earned her Bachelors of Science in education at SUNY Cortland. She carried out a graduate assistantship at Cornell University for two years while getting her master's degree in Sports Medicine from Ithaca College in 1995. During her two-year assistantship at Cornell she worked with the women's soccer and gymnastics teams.
Susan began her professional career in 1995 working for Sports Physical Therapy of New York in Syracuse as a certified athletic trainer in both clinical and high school settings. While in Syracuse, she had the opportunity to work with area high school teams in a variety of sports including wrestling, football, hockey, and lacrosse. She enjoyed the responsibilities that came with the split between outpatient rehabilitation in the clinic and sports medicine coverage in high schools.
From 1999 to 2004, Susan was thrilled to return to work at Cornell University as the head athletic trainer of the women's gymnastic team, men's and women's swimming and diving teams, and aquatic therapy instructor. Four years were spent traveling with the women's gymnastic teams including when the team competed in the USAG National Collegiate Championships.
After becoming a mother of two, Susan decided to place her focus on raising her young children. When her children became school aged, she returned to school at Onondaga Community College. OCC gave her the ability to begin her second career at Goldwyn & Boyland. Even though the journey was long, it has given her the opportunity to change the lives of so many from all ages and ability levels.
Susan spends her free time enjoying her family's company, cycling and hiking with her husband, and gardening during the short summer months. It also brings her joy to use her abilities to strengthen the local citizens in her Strength and Balance class at St. Leo's Church in Tully.